Coming soon...
The detail conference venue information will be available about on June 15, 2022.
Chongqing Attractions
Renowned as the Mountain City, Chongqing attracts visitors from home and abroad for its cultural heritage and tourist attractions. Its landform is uneven and the buildings there distribute in an intriguing way. In the city, there are many karst caves, hot springs and gorges. Picturesque landscapes are so enchanting as to make tourists forget to return.
Top Attractions

Ci Qi Kou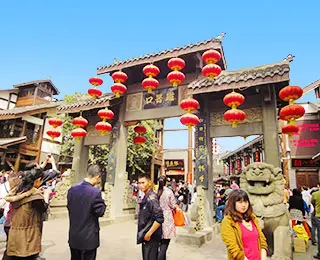 14 kilometers to the west of Chongqing Municipality lies the ancient village of Ci Qi Kou (Porcelain Village) situated on the bank of the Jialing River. It was recognized as a protected cultural site by the State Council in 1998. There are many shops lining the twelve flag stoned paved lanes that form the main routes. Tourists will find many outlets for craftwork, groceries, teashops and the like as well as a horologist, photography supplies, drugstore and a tempting supply of roasted nuts and seeds. This city attracts visitors from home and abroad.

Dazu Rock Carvings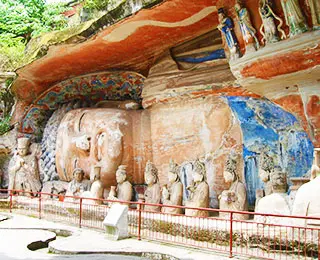 Carved during the ninth century, the rock carvings are un-missable works of art of the Gold Buddhist Mountain, itself reputed as a rich repository of diverse animal and plant species. Work on the Dazu Rock Carvings began in the first year of Yonghui in the Tang Dynasty (650A.D.), and continued until the Ming and Qing dynasties. Now, it is as popular as the Yungang and Longmen Grottoes.

General Joseph W. Stilwell Museum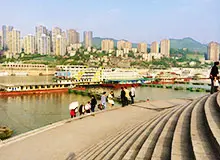 General Joseph Warren Stilwell (1883-1946) was chief commander of US forces in the China-Burma-India Theatre during World War II. In 1942, ranked as a major general, he was dispatched to CBI and was regarded as the best field commander in the entire United States Army. General Stilwell was a true friend of the Chinese people as well as a Chinese linguist.

Yangtze River Cruise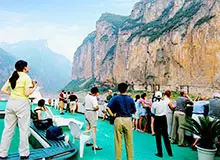 Yangtze River Cruise will be the highlight of your Chongqing tour. Upon arrival at the Chaotianmen Port, you can see many ships on the river. Some of them are used for cargo transportation; some are intended for the river cruise passengers. The cruise ships provide three to eight days' voyage. During the trip, you can see the famous Three Gorges, Fengdu Ghost City, and Shennong Stream and so on.